PPL LIFETIME ACHIEVEMENT AWARD 2020
Herbie Hancock
Sarah Mitchell, Director of Membership and Communications at PPL:
"The Jazz FM Awards with OANDA hold an important place in the musical calendar, celebrating a genre rich with UK talent. This is especially true now as a new generation of jazz artists and musicians receive critical acclaim for their work. As well as recognising new talent, it also presents the opportunity to celebrate the contributions of those who have made jazz what it is today. Herbie Hancock is a deserved winner of this year's PPL Lifetime Achievement Award after decades of innovation in the genre, and we are looking forward to presenting him with his award at this year's ceremony."
Herbie Hancock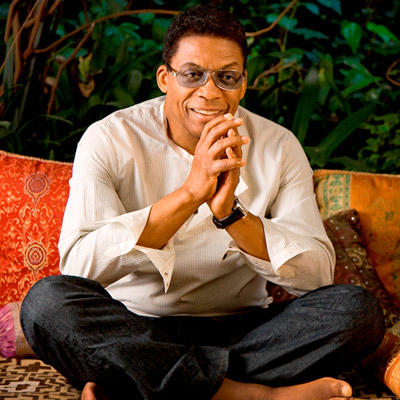 Herbie Hancock is a true icon of modern music. Throughout his explorations, he has transcended limitations and genres while maintaining his unmistakable voice. With an illustrious career spanning five decades and 14 Grammy® Awards, including Album of the Year for River: The Joni Letters, he continues to amaze audiences across the globe.
There are few artists in the music industry who have had more influence on acoustic and electronic jazz and R&B than Herbie Hancock. As the immortal Miles Davis said in his autobiography, "Herbie was the step after Bud Powell and Thelonious Monk, and I haven't heard anybody yet who has come after him."
Born in Chicago in 1940, Herbie was a child piano prodigy who performed a Mozart piano concerto with the Chicago Symphony Orchestra at age 11. He began playing jazz in high school, initially influenced by Oscar Peterson and Bill Evans. He also developed a passion for electronics and science, and double-majored in music and electrical engineering at Grinnell College.
In 1960, Herbie was discovered by trumpeter Donald Byrd. After two years of session work with Byrd as well as Phil Woods and Oliver Nelson, he signed with Blue Note as a solo artist. His 1963 debut album, 'Takin' Off', was an immediate success, producing the hit "Watermelon Man.
Shortly after, Miles Davis invited Herbie to join the Miles Davis Quintet. During his five years with Davis, Herbie and his colleagues Wayne Shorter (tenor sax), Ron Carter (bass), and Tony Williams (drums) recorded many classics, including 'ESP', 'Nefertiti' and 'Sorcerer'. Later on, Herbie appeared on Davis' groundbreaking 'In a Silent Way.'
Herbie's own solo career blossomed on Blue Note, with classic albums including 'Maiden Voyage', 'Empyrean Isles', and 'Speak Like a Child'. He composed the score to Michelangelo Antonioni's 1966 film 'Blow Up', which led to a successful career in feature film and television music.
After leaving Davis, Herbie put together a new band called The Headhunters and, in 1973, recorded 'Head Hunters.' With its crossover hit single "Chameleon," it became the first jazz album to go platinum.  By mid-decade, Herbie was playing for stadium-sized crowds all over the world and had no fewer than four albums in the pop charts at once. In total, Herbie had 11 albums in the pop charts during the 1970s. His '70s output inspired and provided samples for generations of hip-hop and dance music artists.
Now in the sixth decade of his professional life, Herbie Hancock remains where he has always been: in the forefront of world culture, technology, business and music. Though one can't track exactly where he will go next, he is sure to leave his inimitable imprint wherever he lands.

IMPACT AWARD 2020
Nora Jones
 This special award is gifted by Jazz FM to an artist or person who has taken jazz to the masses.  Previous winners have been George Benson, Gregory Porter and Oscar winning Movie director Damien Chazelle.
Nick Pitts, Jazz FM Content Director:
"Norah has done so much to bring jazz music to the greater public and her 50 million record sales and 9 GRAMMYs® prove it."
Norah Jones Biography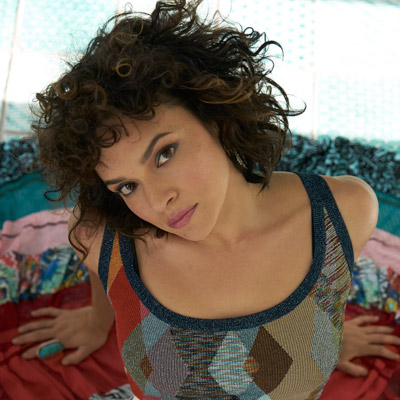 Unpredictability has been a hallmark of Jones' career from the start. There was, of course, her astounding 2002 debut Come Away With Me, which spent 164 weeks on the charts, swept the Grammys, and ignited a mainstream love for thoughtful, jazz-steeped acoustic pop.
Many artists would just repeat that recipe for success, but Jones never settled into a single sound or mode. She began other projects from indie band El Madmo, to alt-country outfit Puss N Boots (who just dropped their second LP, Sister), to 2013's Foreverly, a set of Everly Brothers covers with Billie Joe Armstrong.
She appeared on songs by Herbie Hancock, Foo Fighters, OutKast, Willie Nelson, and Sharon Van Etten, and many more. And each of her albums broke whatever mold she'd set with the last one. It's been a journey we've all been happy to go on — a clear sense of inspiration runs through it all.
GOLD AWARD 2020
Orphy Robinson
The Gold Award 2020 was presented to UK band leader and vibraphonist Orphy Robinson MBE for his services to UK jazz and jazz education. As well as being one of the major players on the scene, the multi-instrumentalist and composer also sits as the Chair of The Ivors Academy Jazz Committee, and on the Member Board of Trustees for National Youth Jazz Orchestra.
Orphy Robinson Biography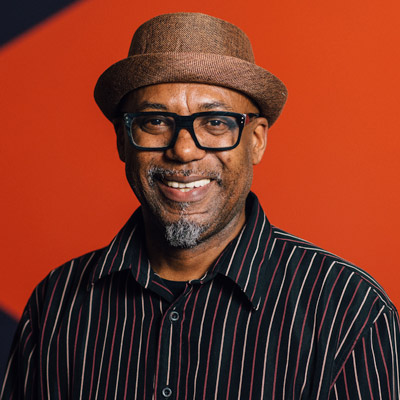 Orphy is an award winning multi- Instrumentalist, specialising on tuned Percussion.  Orphy is one of a select few UK musicians to have been signed to the legendary USA Jazz Record label "Blue Note".
With a career spanning more than 40 years, he has played on over 100 recordings, won or been nominated for numerous industry awards, including winning the Jazz FM's Live Performance of the Year in 2017.
The past 5 years, Orphy has featured in the top 12 placing in the Critics Poll for 'Vibraphonist of the Year' in the historic jazz magazine Downbeat.
Orphy is regularly invited to perform with internationally acclaimed artists from many genres of music these have included such diverse artists as Nigel Kennedy, Carleen Anderson, Dr Robert (Blow Monkeys) Wadada Leo Smith, Thurston Moore, Joss Stone, Robert Plant, Robert Wyatt, Hugh Masekela and many others.
Orphy is an external Examiner for Masters and undergraduate degree studies at the Royal Welsh college of music in Cardiff. An experienced teacher and workshop leader from Primary school up to University level.
He is currently the Artists in residence at the Plumcroft junior school in Woolwich as well as lead coach at the National youth jazz orchestra for their exciting new ensemble, the Jazz Exchange.
Orphy sits on various Boards including the Ivor's Academy (Formerly known as BASCA 'the British Academy of songwriters, composers and authors') where he is the current Chair of the Jazz genre committee.
He is a Trustee and Vice Chair of the National Youth Jazz Orchestra.
He sits on the judging panel for many top music industry awards these include the Ivor Novello Awards, The British Composer Awards & The Commonwealth Resounds International composition Competition.
In 2018, Robinson was awarded an MBE for services to music.