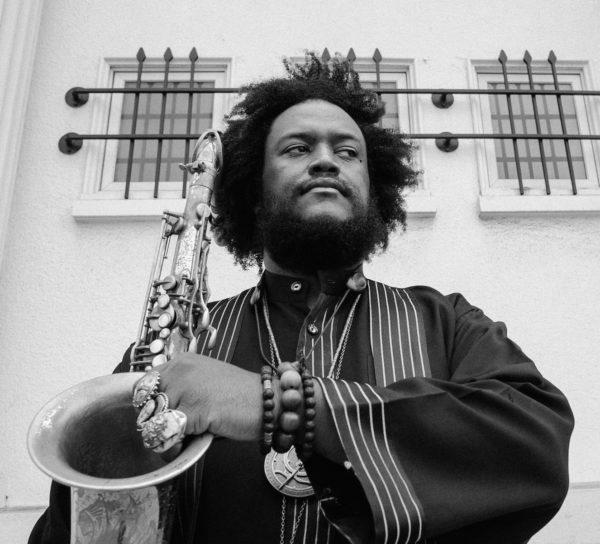 Kamasi Washington
Kamasi Washington is a Los Angeles born jazz saxophonist and composer who's pursued a musical career from a remarkably young age, forming his first Jazz band, 'The Young Jazz Giants' in his senior year of high school. Kamasi received a full scholarship to UCLA where he studied a plethora of non-western musical cultures from across the globe. After recording his first album with his high school band he went on to go on his first national tour with west coast hip-hop legend Snoop Dogg.
Continuing his trend of working with a musically diverse group of musicians including the likes of Flying Lotus, Herbie Hancock and Lauryn Hill, Kamasi has more recently worked on Kendrick Lamar's acclaimed 2015 album "To Pimp A Butterfly." In 2015, Kamasi released his groundbreaking solo album "The Epic."
The album is a fantastic 172-minute, triple-disc masterpiece, featuring Kamasi's ten-piece band "The Next Step" along with a full string orchestra and full choir. Kamasi composed 13 of the 17 tracks on the album and arranged and produced every single one solidifying his position near the head of the current Jazz world.