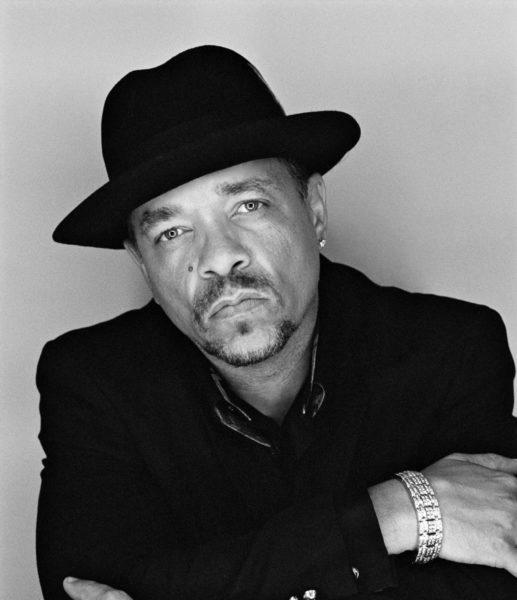 Ice-T and Ron McCurdy
The Langston Hughes Project at the Barbican
Rapper and actor Ice-T joined musical director and trumpeter Ron McCurdy and his quartet in a brilliant 21st century realisation of American icon Langston Hughes' creative masterpiece, the epic twelve-part jazz poem "Ask Your Mama: 12 Moods for Jazz" at the Barbican in November of last year as part of the EFG London Festival. The Guardian called it "a raging, inspired revival that would make Langston Hughes proud".
"The Langston Hughes Project" blends passionate spoken word and original soul, swing and gospel music composed by McCurdy with a vivid visual backdrop featuring the works of African American visual artists who Langston Hughes either admired or collaborated with. Honouring the poet was not the only objective for McCurdy and Ice T's project. The projects secondary purpose was to highlight the fact that music had become "too segregated" from other art forms and was trying to blur the lines by creating a true multimedia performance with a clear social message.